Book Promotion: Twelve Steps by Veronica Bartles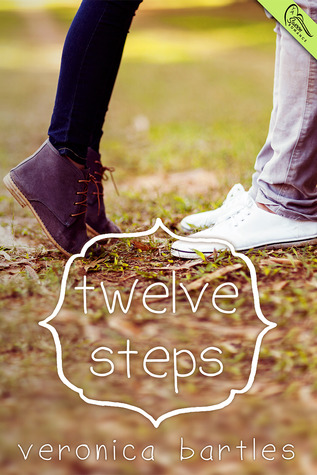 Synopsis:
Sixteen-year-old Andi is tired of being a second-class sibling to perfect sister Laina. The only

thing Andi's sure she has going for her is her awesome hair. And even that is eclipsed by Laina's perfect everything else.

When Andi's crush asks her to fix him up with Laina, Andi decides enough is enough, and devises a twelve-step program to wrangle the spotlight away from Laina and get the guy.

Step 1: Admit she's powerless to change her perfect sister, and accept that her life really, really sucks.

Step 4: Make a list of her good qualities. She MUST have more than just great hair, right?

Step 7: Demand attention for more than just the way she screws things up.

When a stolen kiss from her crush ends in disaster, Andi realizes that her twelve-step program isn't working. Her prince isn't as charming as she'd hoped, and the spotlight she's been trying to steal isn't the one she wants.

As Laina's flawless façade begins to crumble, the sisters work together to find a spotlight big enough for both to shine.
Information About the Book:
Author:
Veronica Bartles
Link to Goodreads:
https://www.goodreads.com/book/show/19539299-twelve-steps
Publisher:
Swoon Romance
Release Date:
March 25, 2014
Links to Buy ($2.99):
Amazon:
http://www.amazon.com/Twelve-Steps-Veronica-Bartles-ebook/dp/B00KH8VEZU/ref=sr_1_42?ie=UTF8&qid=1405439650&sr=8-42&keywords=12+steps

Barnes & Noble:
http://www.barnesandnoble.com/w/twelve-steps-veronica-bartles/1118964787?
ean=2940149540266

Kobo:
http://store.kobobooks.com/en-US/ebook/twelve-steps-1

iBooks:
https://itunes.apple.com/us/book/twelve-steps/id827252817?mt=11&uo=4

Books a Million:
http://www.booksamillion.com/p/Twelve-Steps/Veronica-Bartles/
Q144545602?id=6008814428335
Average Rating (from Goodreads):
3.95
Rating from EBR: ----